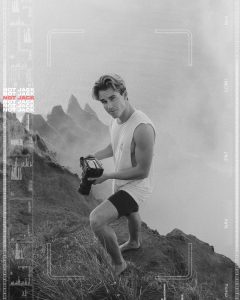 CWBY Creative is thrilled to welcome Jack Delulio to the CWBY+ team. Jack, an established Digital Content Creator and Marketer, joins us with over a decade of experience crafting strategic content for global brands and social media influencers. His initial assignment will be capturing the electrifying spirit of the Electric Daisy Carnival (EDC).
Throughout his illustrious career, Jack has demonstrated an uncanny ability to encapsulate a brand's essence through dynamic and engaging content. His impressive portfolio includes collaborations with Marriott, Vercel & Loom, Hyundai, Red Bull, and Tommy Hilfiger among others. His meticulous craftsmanship extends from directing customer success campaigns, producing tourism commercials, and handling camera operations and post-production for product launches, to creating captivating campaign content.
Notably, his work with Hyundai for the Genesis Launch Commercial and his production of a short film for the Rebellion Racing Team at the 24 Heurs du Mans demonstrate his exceptional storytelling capabilities.
Alongside his videography prowess, Jack has also proven his marketing acumen by creating CreatorFX.com. The venture provides video creators with an accessible platform to purchase plugins, effects, and assets, empowering them with shortcut solutions to create better videos.
Now as part of CWBY+, Jack's creativity and expertise will be directed towards capturing the sensory feast that is the EDC, one of the biggest electronic dance music festivals in North America. Under the leadership of Tanner Carney, Jack is set to lend his unique vision and technical mastery to bring a new perspective to the carnival "under the electric sky".
This partnership with Jack, as he takes on the EDC project, is a testament to CWBY Creative's commitment to deliver groundbreaking content. We look forward to the innovation and creativity Jack will bring to our team and our projects.
Check out some of his work here: